Professor Derek McMinn MD FRCS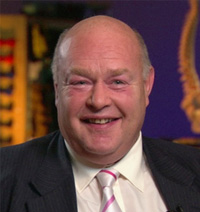 Professor Derek McMinn MD FRCS
Professor McMinn specialises in conservative treatments for young and active patients. His aim is to relieve joint pain and restore mobility, allowing patients to return to their active lifestyles as quickly as possible.

Affectionately referred to as the 'Father of Modern Hip Resurfacing', Professor McMinn is one of the globe's leading hip and knee experts and the inventor of the Birmingham Hip Resurfacing (BHR). Having performed over 3500 Metal-on-Metal Hip Resurfacings over the course of 20 years, he is the most experienced surgeon in this field.

Gone are the days when young, active patients crippled from hip arthritis were told to shut up and put up with it. Thanks to the pioneering efforts of Professor Derek McMinn, there is now an enduring solution to victims of this generation – The Birmingham Hip Resurfacing.
Professor McMinn graduated from St Thomas' Hospital in London, gaining the Cheselden Medal & 1st Prize in Surgery and moved to Birmingham and on to some of the top joint replacement centres around the world to train under renowned surgeons such as Bucholz, Engelbrecht, Insall, Wagner, Ranawat and Harris, learning the finer points of primary and revision surgery.
Working as an Orthopaedic Consultant and as the Director of the Royal Orthopaedic Hospital in Birmingham, he developed a passion for complex hip and knee reconstructions. And, often confronted by the poor results of conventional hip replacement in young patients, he took up the challenge of developing an alternative treatment.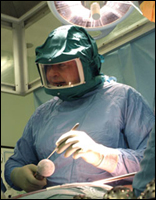 A few of the many contributions of Professor McMinn to arthroplasty include the introduction of the McMinn Resurfacing in 1991, the Birmingham Hip Resurfacing (BHR) in 1997, the Birmingham Mid-Head Resection (BMHR) device in 2003 and the Birmingham Knee Replacement (BKR) in 2007. In addition he has developed other high performance hip and knee implants and instruments to provide a comprehensive range of solutions for the whole spectrum of joint disorders. Alongside the development of these devices, he has perfected the surgical techniques for their safe implantation. He has personally performed over 3500 hip resurfacings and over 6000 total hip replacements, restoring the quality of life in many young and active patients including several high profile athletes. Surgeons come from around the world to observe and train with Mr McMinn in Birmingham.
There is constant demand for Professor McMinn's expertise at Orthopaedic Conferences around the world to address surgeons and to present his ongoing research work. He has addressed international conferences organized by the American, Canadian, British, European, Australian, Asia-Pacific and Japanese Orthopaedic Associations and several others as a distinguished guest lecturer. In addition to receiving honours of distinction from several quarters, the University of Birmingham has conferred on him the degree of Doctor of Medicine Honoris Causa in recognition of his sterling contributions to the medical profession.
Professor McMinn's passion for meticulous surgery and precise implantation are reflected in his unparalleled success rate. Visiting surgeons have expressed time and again that it is a treat to watch him operate.

Today there is study after scientific study proving the effectiveness of Professor McMinn's techniques… and story after individual success story coming from his patients.

Professor McMinn's expertise and success rates attract patients from all parts of the UK and from all corners of the world and he is always happy to hear from new patients.

To book a consultation with Professor McMinn, please click here for further information.
Professor McMinn operates from the The Hospital, Birmingham.
Professor Derek McMinn specialises in:
Hip Resurfacing
Primary and Revision Hip Replacement
Primary and Revision Knee Replacement
Knee Arthroscopy
To find out more about Professor Derek McMinn, please see the following links: