The Birmingham Knee Replacement (BKR)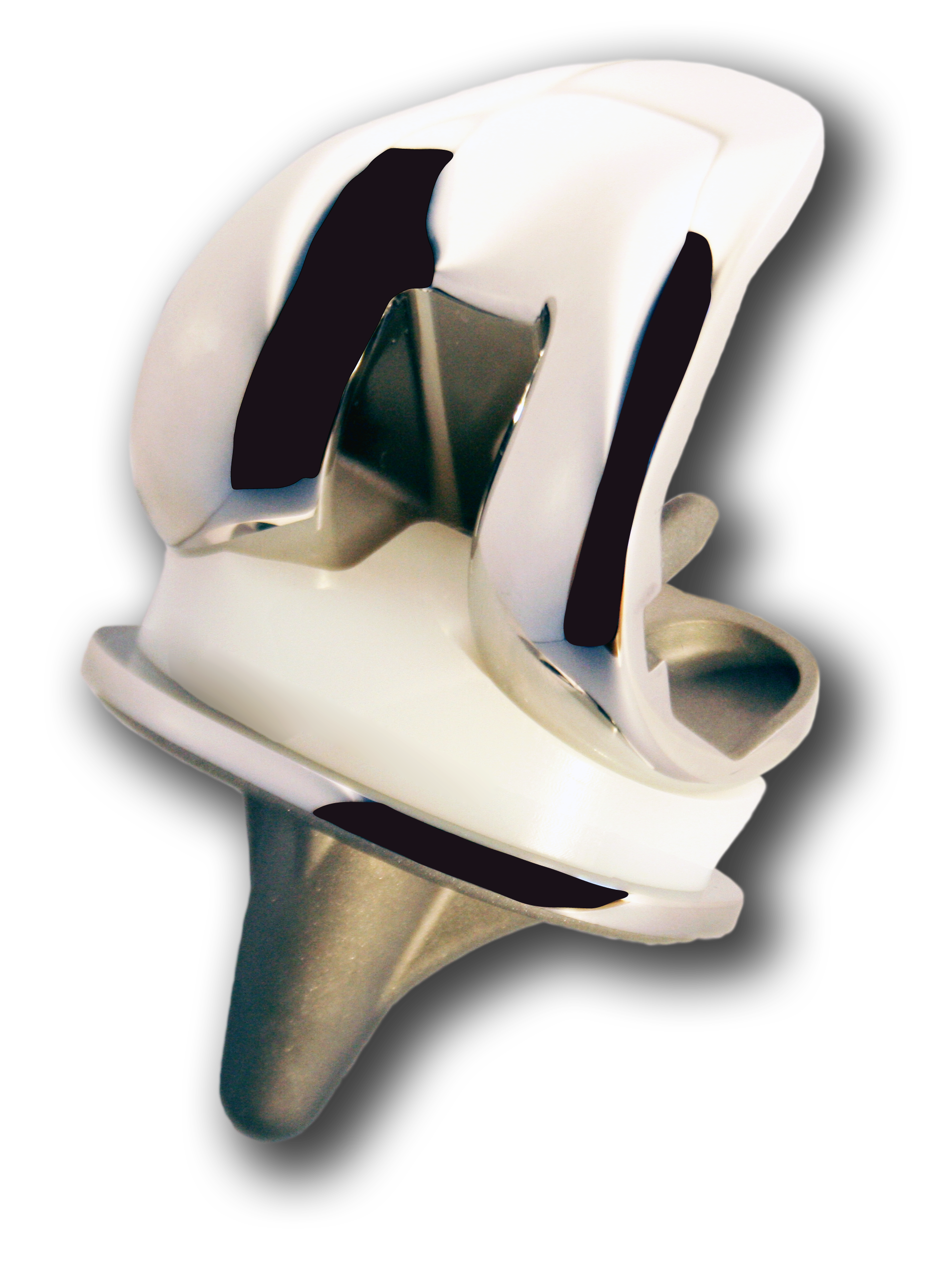 Professor McMinn has designed the Birmingham Knee Replacement (BKR) to closely mirror the natural kinematics of the knee.
Studies have shown that 20% of patients with regular Total Knee Replacements (TKRs) are dissatisfied with their knee function in the months and years following operation. These knee implants fail to replicate natural knee anatomy, causing pain and tightness at the front of the knee, limited leg flexion and difficulty in day to day activities. Patients with regular TKRs find they have to give up their active lifestyles following surgery.
Professor McMinn has developed the BKR as an alternative knee replacement, which has allowed many patients to be extremely active following surgery. Orthopaedic research reveals that during flexion, the knee moves in a subtle spiral motion. To replicate this natural motion, the BKR is designed with spiral condyles. These spirals offer congruence deep into flexion, providing superb stability, accurate patellar tracking, and improved knee function following surgery.
Because the BKR is designed to emulate the natural knee, patients find that they have the confidence not only to perform essential everyday activities but also to pursue their more rigorous hobbies such as golf, skiing, tennis and waterskiing.
The BKR also boasts superb wear characteristics compared to competitor devices. Since it has a higher congruence and contact area, there is less wear on the implant over time.
The BKR is demonstrating good results at early follow-up in terms of:
Better patient satisfaction
Excellent patellar tracking, mirroring the natural knee kinematics
An increased range of flexion
The Birmingham Knee Replacement is manufactured and distributed by JointMedica Ltd. In Mid-2016, The Birmingham Knee Replacement was given 7A Rating from the Orthopaedic Data Evaluation Panel (ODEP).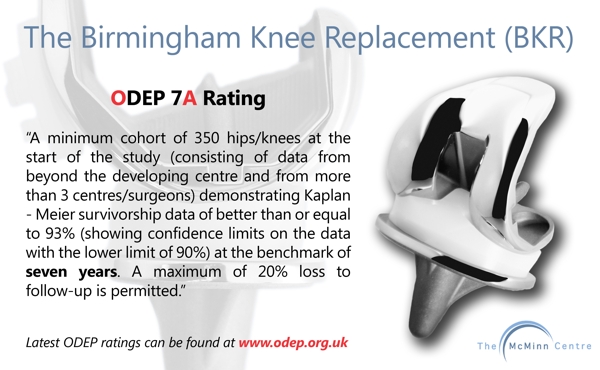 About ODEP:
The Orthopaedic Data Evaluation Panel (ODEP) was set up to monitor NICE guidance on primary hip implants in 2002 and hip resurfacing in 2004. The Panel provides on-going assessment of hip implants to benchmark both hip femoral stems and hip acetabular cups against the NICE guidance, providing a benchmark rating for implant survivorship and data submission quality. In 2014 the process was extended to include Total knee prostheses. The ODEP rating is now a commonly used benchmark used not only in the UK but globally.
The BKR ODEP Rating Page can be found here.
Latest ODEP ratings can be found at
www.odep.org.uk
.