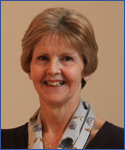 Pam Charles
Centre Manager
Pam has worked with Mr McMinn for over 20 years and is responsible for the general running of the Centre. This includes recruitment and management of staff, oversight of Media and Research Departments and being ultimately responsible for all aspects of patient care.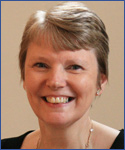 Meryl Wellings
Secretary
Meryl is also a long standing member of the team. Her role includes typing clinic notes, letters to doctors, arranging appointments and endless other tasks. In addition, Meryl deals with general enquiries and is often the first point of contact for prospective patients enquiring about hip and knee surgery.

Enquiries@mcminncentre.co.uk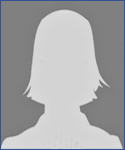 Harriet Goode
Out-Patient & Admissions Co-ordinator
Harriet's role involves setting up clinics, assisting with research administration, making appointments and dealing with general enquiries and numerous everyday tasks.
Emma Carr
Accounts Manager
Emma deals with all aspects of patient accounts and general billing. Emma also assists with general clerical and research administration.