Treading the Boards - Without a Limp!
West End Theatre mogul Nica Burns delighted with her Bilateral Birmingham Hip Resurfacings (BHRs)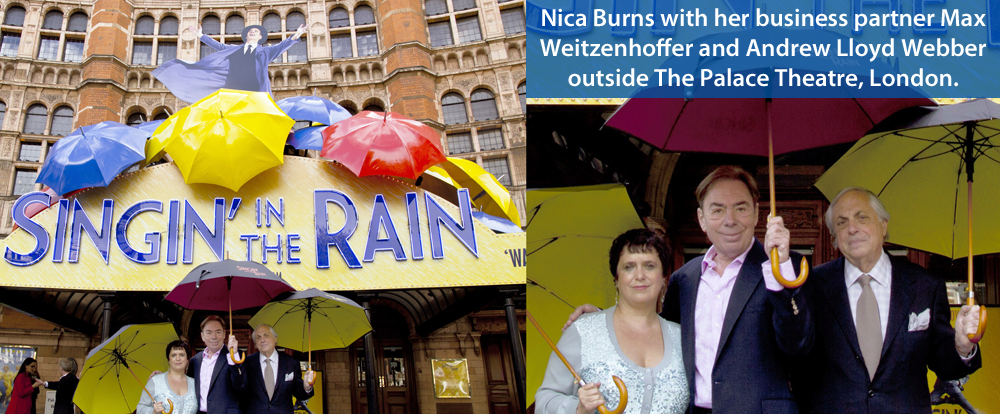 Nica Burns is an extremely successful theatre producer and owner from London who, with Mr McMinn's intervention, overcame two bouts of chronic hip arthritis.
"The years following my first Birmingham Hip Resurfacing have been the most productive and best years of my life so far," explains Nica. "In 2005, I bought four beautiful West End theatres from Andrew Lloyd Webber and a few years later, we added the fifth."
In April 2012, Nica and her business partner Max Weitzenhoffer expanded their theatre portfolio to include The Palace Theatre, once again purchased from Mr Lloyd Webber. Nica describes The Palace as, "A huge landmark building on corner of Shaftesbury Avenue and Charing Cross Road." She continues, "This was a major expansion of my business and I wouldn't - and couldn't - have done it without being fit and pain free!"
Nica Burns is the CEO & co-owner of six West End theatres the Lyric, Apollo, Garrick, Vaudeville, Duchess and Palace Theatres. For more information, please see www.nimaxtheatres.com.

In Summer 2012 Nica featured in Hip & Knee News, you can download the newsletter here.