Director of Research Mr Joseph Daniel FRCS MS(Orth) selected as monthly featured author in The Bone & Joint Journal
Results of Birmingham Hip Resurfacing at 12 to 15 years: a single-surgeon series
In their latest issue, the Bone & Joint Journal (BJJ) – one of the leading orthopaedic and trauma journals in the world – published the McMinn Centre's results of the first 1000 Birmingham Hip Resurfacings at 15 years. The McMinn Centre's Director of Research Mr Joseph Daniel has been chosen as the monthly featured author by the BJJ. Congratulations to Mr Daniel and the team for all of their hard work! The abstract of the paper is below.


Results of Birmingham Hip Resurfacing at 12 to 15 years: a single-surgeon series


We report a 12 to 15-year implant survival assessment of a prospective single-surgeon series of Birmingham Hip Resurfacings (BHRs). The earliest 1000 consecutive BHRs including 288 women (335 hips) and 598 men (665 hips) of all ages and diagnoses with no exclusions were prospectively followed-up with postal questionnaires, of whom the first 402 BHRs (350 patients) also had clinical and radiological review.

Mean follow-up was 13.7 years (12.3 to 15.3). In total, 59 patients (68 hips) died 0.7 to 12.6 years following surgery from unrelated causes. There were 38 revisions, 0.1 to 13.9 years (median 8.7) following operation, including 17 femoral failures (1.7%) and seven each of infections, soft-tissue reactions and other causes. With revision for any reason as the end-point Kaplan–Meier survival analysis showed 97.4% (95% confidence interval (CI) 96.9 to 97.9) and 95.8% (95% CI 95.1 to 96.5) survival at ten and 15 years, respectively. Radiological assessment showed 11 (3.5%) femoral and 13 (4.1%) acetabular radiolucencies which were not deemed failures and one radiological femoral failure (0.3%).

Our study shows that the performance of the BHR continues to be good at 12 to 15-year follow-up. Men have better implant survival (98.0%; 95% CI 97.4 to 98.6) at 15 years than women (91.5%; 95% CI 89.8 to 93.2), and women < 60 years (90.5%; 95% CI 88.3 to 92.7) fare worse than others. Hip dysplasia and osteonecrosis are risk factors for failure. Patients under 50 years with osteoarthritis fare best (99.4%; 95% CI 98.8 to 100 survival at 15 years), with no failures in men in this group.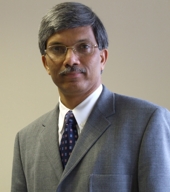 It has been two years from the completion of the study, before the analysis could be done, and the results finally published. In the interim our earliest cases with the BHR have moved on to over 17 years following operation.

We are very pleased to report that the same trend continues at 17 years, with 96.1% implant survival in the entire group which includes all the cases operated at the McMinn Centre between July 1997 and July 2014 - all patients with all diagnoses - with no exclusions. In men the 17 year results are 97.3% and in women 93.1%.

The device has remained unchanged during this period. This is unique because almost all other devices have had changes made to one or more of its component parts in terms of materials or design or both. Therefore there is no device that is in use today that has the long-term follow-up that the BHR enjoys. Whether this trend will continue for 20 years or 25 or 50 or longer, only time will tell.

The feature on Mr Daniel and the paper can be found on the BJJ website here:
http://www.bjj.boneandjoint.org.uk/site/authorfeatures/daniel.xhtml