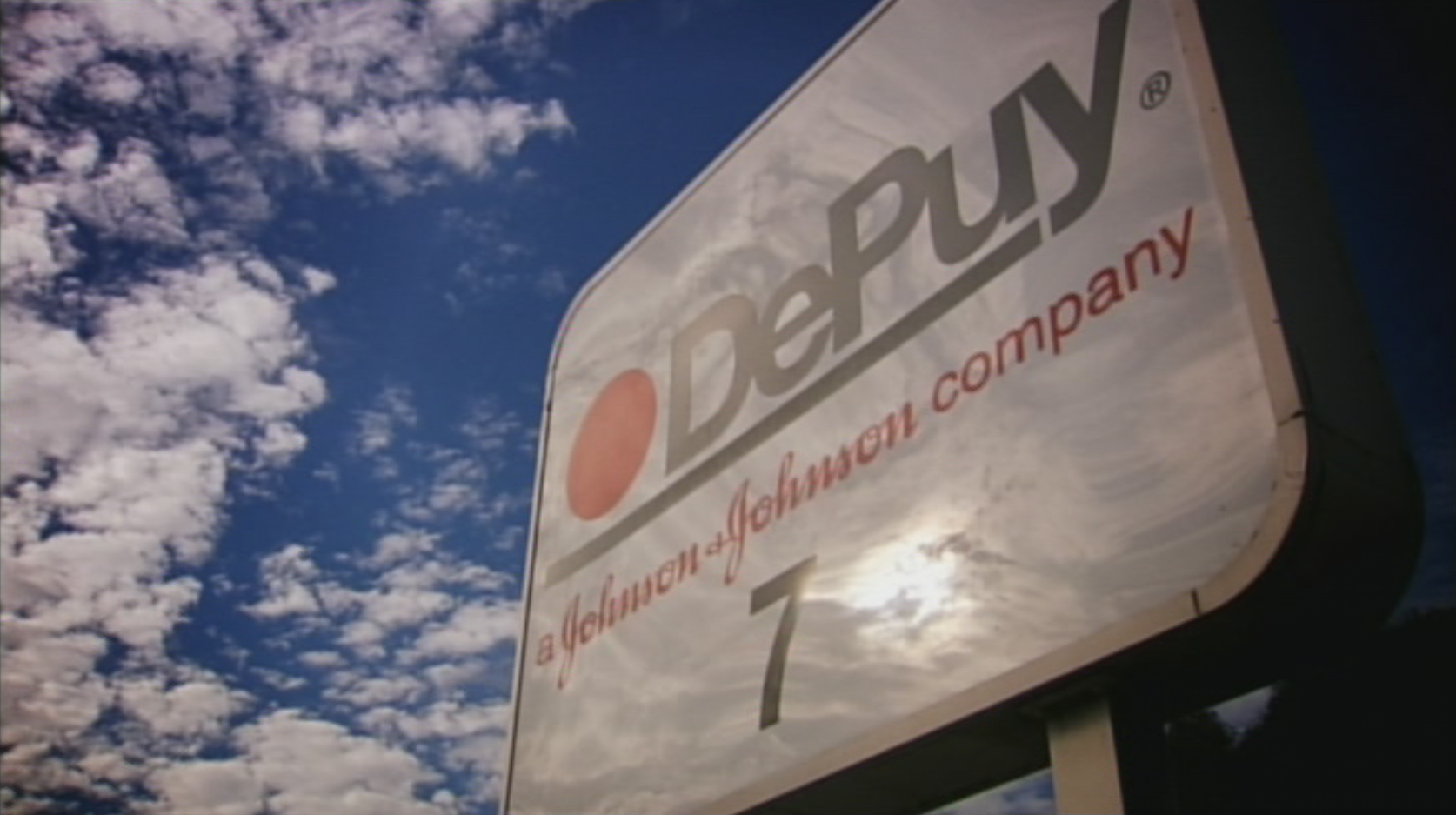 In 2009, the ASR was withdrawn from sale in Australia and then in 2010, DePuy announced a worldwide recall. However, this was far too late for many patients already affected by the negligence of DePuy. Despite paying the medical costs for many patients whose ASR implants failed, DePuy refused to acknowledge that the ASR design was defective, or admit liability for the harm it caused to them. In Australia, a class action has been launched and will take place next year on behalf of hundreds of patients whose implants have failed.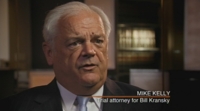 "The maker of any new medical device that is intended to be implanted in human beings must make sure that before they sell it for use in people, it is safe and effective."
- Mike Kelly, Trial attorney for Bill Kransky.
Bill Kransky, a Vietnam veteran from Montana, looked forward to an active, healthy retirement. But after having his left hip replaced with an ASR implant, his health declined dramatically. On account of his unrelated kidney cancer, Bill's legal case against Johnson & Johnson was moved forward. Court orders were obtained obliging Johnson & Johnson and DePuy to hand over more than seventy million pages of internal company records. What was unearthed showed the inside story of how, in the interest of sales and profits, the ASR was marketed – and the basic flaws in its design were covered up.
"In 1998, an English surgeon developed a hip that was made out of metal – both parts..." The surgeon referred to by Mike Kelly, Trial attorney for Bill Kransky, is Professor Derek McMinn MD FRCS, the inventor of the Birmingham Hip Resurfacing (BHR). "The Birmingham Hip was kept in the hands of three surgeons for quite a while, until we were sure that it was fine, and then expanded gradually to a bigger user group", explains Mr McMinn. The BHR was manufactured by Smith & Nephew. Johnson & Johnson and DePuy wanted to find a hip resurfacing device to compete with the BHR and the solution they came up with was the ASR.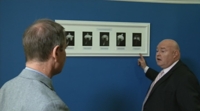 "My first reaction was that it looks quite similar to the BHR. Then I started, with colleagues, a process of investigation to see exactly what they had changed on the BHR to – in quotes – "make the BHR better". It was with some horror that we saw that they had changed a number of things which I, and others, judged would make the implant worse." Mr McMinn saw two major flaws in the ASR compared to the BHR. The ASR cup was shallower than the BHR and it had a very low clearance between the femoral and acetabular component. These features, unique to the ASR, led to the femoral component grinding onto the edge of the cup, shedding metal debris. "That was one of the concerns I raised – that this implant would be particularly vulnerable to edge loading. As it turns out, edge loading is one of the main causes of failure with the ASR device."
In 2006 at the Northern Lights Debate in Helsinki
, Mr McMinn vociferously raised his major concerns with the ASR device – but was ignored – leading to his predictions coming true and DePuy causing unnecessary and unforgivable harm to many unsuspecting patients.
Six surgeons helped design the ASR, earning together millions of dollars in the process. In its rush to get the ASR to market, DePuy sidestepped a full investigation of the product by the US Food and Drug Association (FDA). No clinical trials were carried out prior to the product being launched. Instead, DePuy obtained fast-track authorisation from the FDA to market its full hip replacement version of the ASR, on the basis that it was substantially equivalent to other brands of metal-on-metal hip. In reality, it was very different. In a promotional video, a senior DePuy engineer described the tests that were carried out on their implants to simulate walking and the longevity of an implant in the body. What DePuy failed to disclose was that the initial lab tests carried out on the ASR were limited in scope and did little to reproduce what would happen in real life, ultimately failing to predict the damage the device would cause to patients.
The DePuy ASR sales team tried to persuade surgeons to switch from the BHR to the ASR implant. Their methods however were questionable at best. Mr McMinn recalls, "What the DePuy representatives, I'm told were doing, was bringing two bottles of fluid to surgeons who were BHR users. They would show them one bottle of fluid and it was clear synovial fluid and another bottle of fluid which was black". Surgeons were told that the clear fluid was produced after walking simulator tests on the ASR implant and the black fluid was produced by the same simulator test, but using the BHR implant. However, the sales demonstration was completely misleading. Later research by engineers at Smith & Nephew revealed that the BHR implants used in DePuy's simulator tests were damaged before the testing was carried out.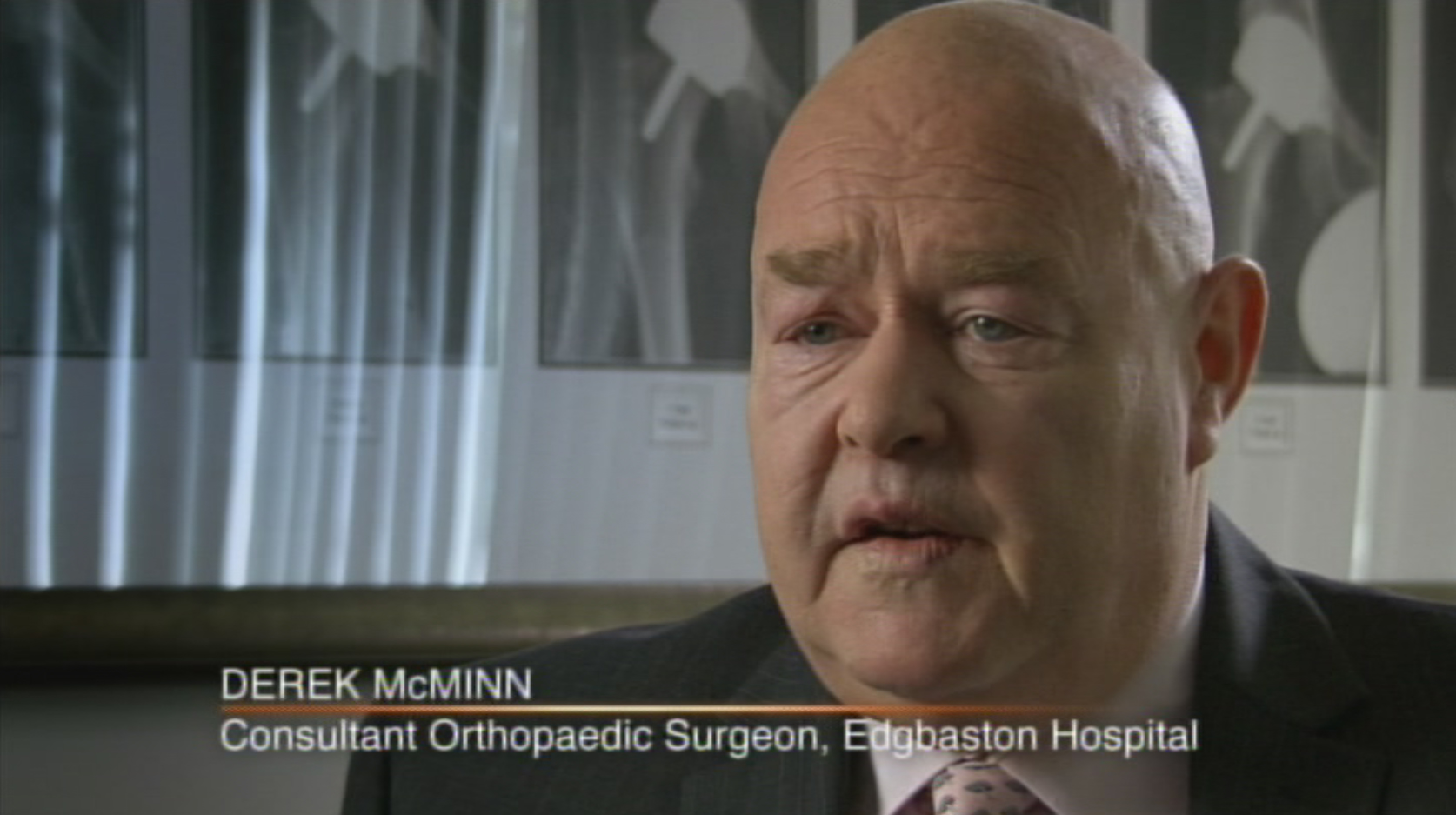 "Black fluid in a laboratory is harmless. Black fluid in patients' hips is a disaster and high concentrations of cobalt and chromium, we now know, can be toxic to muscle. Soft tissue damage with edge wear of the ASR has been a potent cause of very severe patient wreckage."

- Professor Derek McMinn MD FRCS, Consultant Orthopaedic Surgeon, Inventor of the Birmingham Hip Resurfacing (BHR).

A safety alert regarding the ASR device was released by DePuy in 2007, however it blamed 'sub-optimal patient selection and surgical technique' rather than the device itself. DePuy knew that the ASR device was shedding significantly more metal through edge loading than any other products it had on the market, as evidenced by Biomedical Engineer and Medical Consultant George Samaras' testimony as an expert witness for Bill Kransky. Instead of acting on the adverse results of its tests, DePuy changed the test protocol and gave the ASR a pass mark.

In August 2009, the FDA turned down DePuy's request for approval to market the ASR resurfacing device in the United States of America. DePuy executives considered their options and four alternatives were discussed – the preferred one being to 'Phase Out' and 'develop soft landing strategies'. This incredibly involved supplying surgeons performing ASR revisions with other DePuy devices such as the Pinnacle, in order to try and gain maximum profit from the ASR disaster.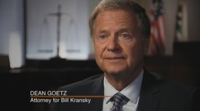 "If it wasn't true you wouldn't believe it."

- Dean Goetz, Attorney for Bill Kransky.


It took a further year for DePuy to announce a worldwide recall, still refusing to publicly acknowledge that the ASR's design was defective.