Mr McMinn Celebrates 15 Year BHR Anniversary
Monday 30th July 2012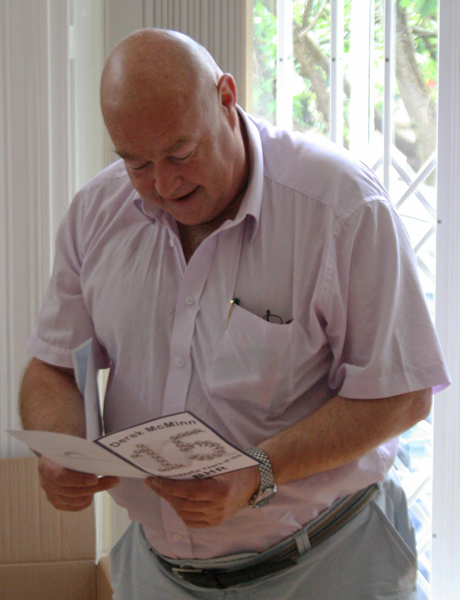 Today The McMinn Centre celebrated a milestone in the history of hip resurfacing - the 15th year anniversary of the BHR.

On 30th July 1997 Mr McMinn implanted the world's very first Birmingham Hip Resurfacing, with the lucky recipient's X-Ray series viewable below. To mark this momentous occasion the McMinn team held a buffet lunch, with Ronan Treacy dropping in to enjoy the festivities.
After several years of development, the BHR was introduced as a bone-conserving alternative to total hip replacement (THR), aimed at younger patients whose active lifestyles made them unsuitable for a THR.
Since that historic day in 1997 the BHR has become the global leader in hip resurfacing, with consistently impressive joint registry results and with over 125,000 implantations worldwide. Mr McMinn has now personally implanted well over 3,300 BHRs enabling his patients to get back to pain-free, active lifestyles.
Mr McMinn is understandably thrilled to reach this landmark and you can see an interview with his very first BHR patient here.