Maureen Berry - 40 Years with my Metal-Metal Total Hip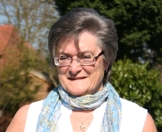 Maureen Berry had a 'Stanmore' Metal-on-Metal (MoM) THR performed in 1970 by surgeon Mr Rodney Sneath and a MoM hip resurfacing performed in 1996 by Mr McMinn. Amidst the negative press surrounding MoM implants, Maureen kindly agreed to be interviewed to give her unique, positive perspective on metal-on-metal.

At the time of her surgery, Maureen was just 21. Unusually young for a hip replacement, she explains, "My hip and socket had worn apart and I was dislocating even going to the toilet. I had no ball and socket left so I needed a hip replacement." She continues, "It was deemed that metal-on-metal would last longer than the metal-on-plastic hips used more frequently at that time.

Forty years on, I think I'm living proof that metal-on-metal is an excellent substitute for the bone hip that was absolutely no use to me," says Maureen who continues to lead an active family life. "I didn't realise the pain I was in until I had the hip replacement, then the pain had gone and it was marvellous," she recalls.

"It took probably two months to get back [to normal after the operation]. I went back to work, I went back to playing tennis and I had two children," Maureen says. "The hip has stopped me from doing nothing that I wanted to do and I was never particularly cautious to avoid damaging it either."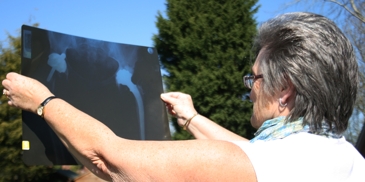 In contrast to the many press reports, linking MoM to systemic problems and cancer, Maureen is perfectly happy and healthy. "I've got absolutely no health issues at all and I'm on no medication whatsoever." She's lived in the same area for over 30 years now and jokes, "When I did have to get a prescription, the local pharmacist didn't know who I was. He said I wasn't even registered with them because I use the doctors so infrequently, which is wonderful."

On the subject of the recent negative press, Maureen comments, "I was quite astounded when I heard about it because my metal-on-metal hips have caused me no problems whatsoever. I don't think I am the lucky one, I think I'm the norm. Metal-on-metal has done a marvellous job for me."

In Summer 2012 Maureen featured in Hip & Knee News, you can download the newsletter here.