Video Testimonials
Bilateral Birmingham Hip Resurfacings (BHRs) give Wagner the "X-Factor"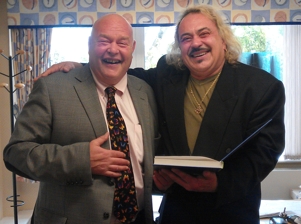 Wagner Carrilho spent eight weeks wowing the nation with his colourful song and dance routines on The X Factor. But back in 1999, chronic hip pain made life very difficult for the Brazilian balladeer.
Severe osteoarthritis in both hips meant walking just a few feet was extremely painful - and his distinctive dancing was completely out of the question! Lamenting about those agonising days Wagner, who lives in the West Midlands, says, 'If I had to walk 100 yards it would have to be leaning against a wall or with a walking stick. I couldn't go anywhere without a walking stick.'
To overcome the pain and get back to his karate-kicking lifestyle, Wagner underwent bilateral Birmingham Hip Resurfacings (BHRs) with Mr McMinn. The BHR system is a conservative hip joint developed as an alternative to total hip replacement (THR) - an ideal treatment option for young and active patients who, like Wagner, do not wish to sacrifice their activity levels because of hip pain.
Wagner was just 43 when he had his BHRs, an age where many patients are told to 'shut up and put up' with their hip pain. On this advice, patients grudgingly put off surgery until reaching a suitable age for a THR, restraining their lifestyles and activity levels to minimise pain. This needn't be the case.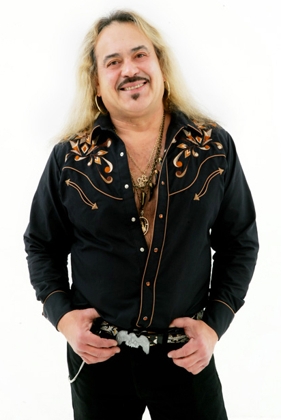 Thanks to his BHRs, Wagner was able to ditch the walking stick and pursue his dreams of fame and fortune. Thirteen years later he continues to thrill crowds across the country, turning to his signature performance The Hippy Hippy Shake for inspiration. 'Today I can walk from Birmingham to Scotland, I can run for miles and I went back to karate,' he explains. 'My life is normal and I owe that to Mr McMinn.'
Mr McMinn is delighted his patient continues to excel. He comments, 'I think Wagner is amazing. He's gone well over a decade with his BHRs, proving its suitability for young and active patients with osteoarthritis. As we all saw, his movement was terrific on The X Factor... But he's quite an entertainer and that part I had nothing to do with!'

In Summer 2011 Wagner featured in our Hip & Knee News newsletter, you can download the newsletter here.