Entertainer Wagner Carrilho is delighted with his Birmingham Knee Replacement (BKR) performed by Mr McMinn in May 2016. Having also had bilateral Birmingham Hip Resurfacing (BHR) surgery with Mr McMinn back in 1999, the X-Factor star has taken his tally of McMinn implants up to three.
Brazil-born former PE teacher, karate instructor and sales manager Wagner became a TV legend in the UK after appearing on the popular talent show 'The X-Factor' in 2010. His unique and quirky style made him a fans favourite, reaching the live finals as judge Louis Walsh's 'wildcard' act before being eliminated in week 8 of the show. Since then, Wagner has continued being an entertainer and singer, appearing at festivals and performing gigs.
Wagner was interviewed by The McMinn Centre both before and after his recent knee surgery and was full of praise for all of the surgery Mr McMinn has performed on him. "Before I had my hips done by Mr McMinn I was walking as if I was 100 years old. I couldn't go anywhere without a walking stick."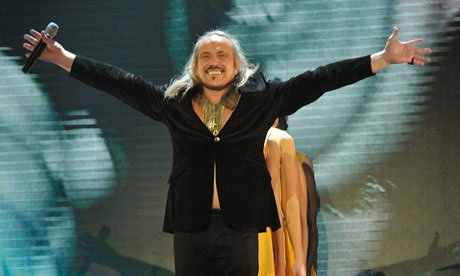 In an all too common situation, Wagner was advised by a surgeon that he was 'too young' to have a Total Hip Replacement (THR) and to wait several years before surgical intervention. However, Wagner's GP informed him about the work of Mr McMinn and the BHR, later referring him for surgery. The BHR is a suitable, bone-conserving solution for younger and active patients wishing to return to their busy lifestyles and thus Wagner underwent Bilateral BHR surgery with Mr McMinn in 1999. "I was walking straight away on crutches and when I got rid of the crutches I could do everything, I couldn't believe it!"
When Wagner left Brazil, he was a black belt 3rd Dan in Shotokan karate. Due to pain and discomfort in the hips and the development of a limp, he had to stop training. However, after recovering fully from the BHR surgery, Wagner returned to training, eventually opening his own Karate school in the Midlands. "I called my Sensei from Brazil and said 'come here to grade me and my students'. After Mr McMinn's surgery, I got the 4th Dan as a Karate black belt."
It was eleven years post-surgery that Wagner began his pursuit of musical stardom by appearing on 'The X-Factor', charming the judges and entertaining the nation. It was also the time that he started to notice a problem developing in his knees. "If I hadn't had my hips done by Mr McMinn, I wouldn't have been able to go up on the stage like I did. By the time I was 50, I was starting to feel some discomfort in my knees. While I was on the X-Factor in 2010, the knees were hurting a bit but nothing too alarming – I could live with it."
But by the time 'The X-Factor' tour came round a year later in 2011, Wagner's knee pain started to get worse. "I was embarrassed getting on and off the buses - to get up and down those little steps - I had to hold onto the bus because I was struggling."
Since then the pain has deteriorated further. So much so, the last gig Wagner performed at, he decided that was the last time he would perform until he had something done about his knee pain. "I don't want people to see me limping, it's embarrassing. At the moment (pre-surgery), the knee pain affects absolutely everything I want to do in my life. For me to go upstairs, I have to grab the banisters. I have to come downstairs sideways. When I got to that stage I decided I had to do something about it."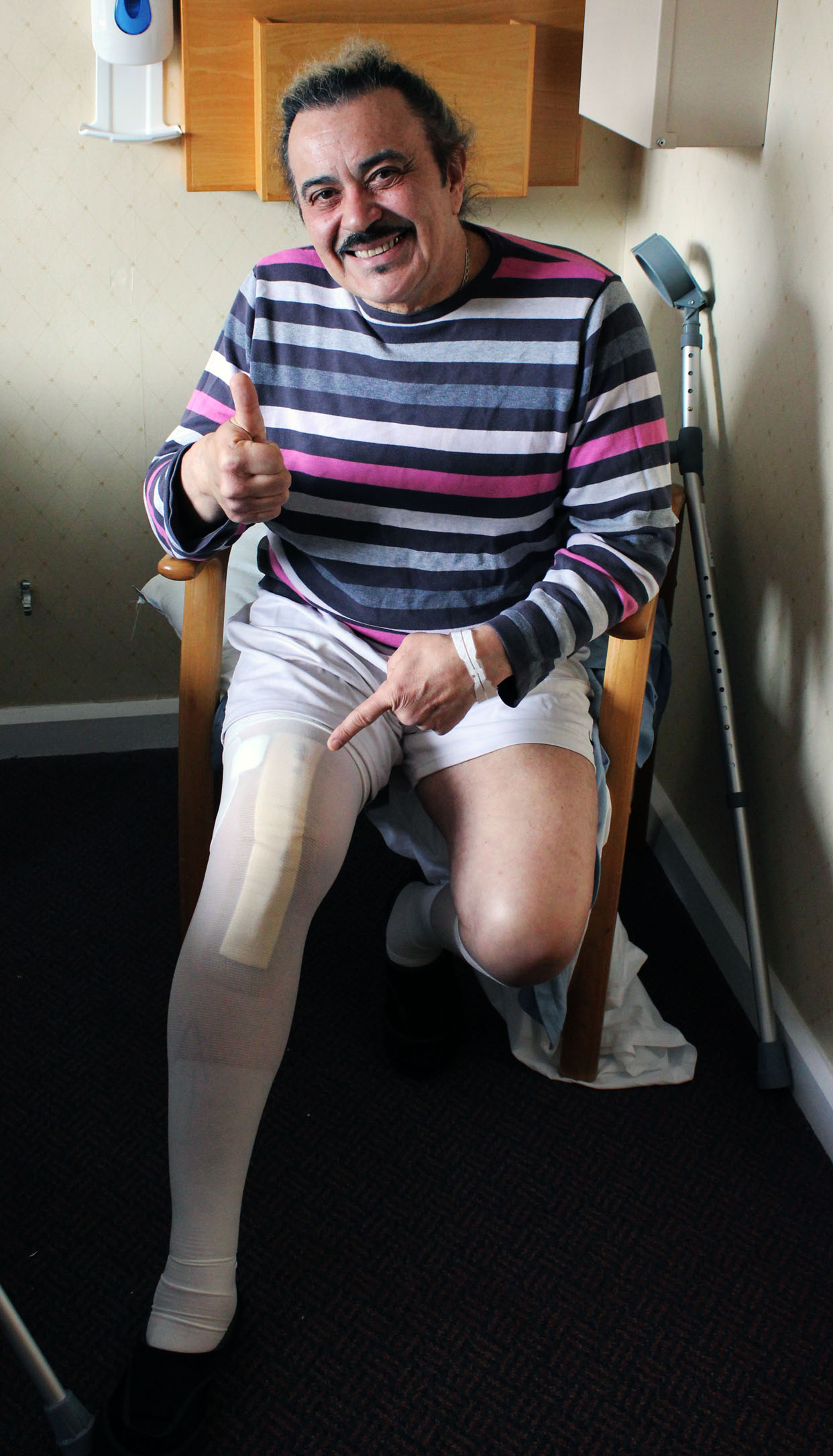 Wagner came to see Mr McMinn at The Hospital for a consultation back in 2012 and learned about The Birmingham Knee Replacement (BKR), presented to him as a solution to his knee pain for when surgical intervention was required. "I said to Mr McMinn my hips were perfect, better than the ones I was born with. They were done seventeen years ago this year – not a pain, not a problem, nothing. It's incredible! Imagine my happiness when I found out that when I needed it more than ever, Mr McMinn has created the perfect knee replacement."
At University, Wagner graduated as a PE teacher so had plenty of knowledge regarding anatomy, physiology, biology and physiotherapy. "I made sure that I at least kept myself mobile as much as I can so I still have good flexibility and range of movement in the knee. But, it is impossible to squat and if I go to the floor to work out my abs – for me to get up is nearly impossible. I cannot jump. I cannot run either. It makes me sad."
Deciding it is now time for the surgery on his knee, Wagner explained his outlook for the BKR surgery. "I am aware that the Birmingham Knee is as good as the Birmingham Hip so my expectations are – I will be back! I want to go back surfing, training karate, running for miles, everything I always did. I want to be able to walk my dogs without having pain in my knees."
"I think that what Mr McMinn does – it is a miracle. That's how I see it."
Wagner underwent a Birmingham Knee Replacement performed by Mr McMinn at The Hospital in May 2016. Three days after surgery, Wagner was delighted with his new Birmingham Knee. "I think they should build a statue of Mr McMinn because I want the world to know I'm happy as can be!"
There was a clear difference in the feeling of pain in Wagner's knee following the surgery. "After the surgery, the pain of the arthritic joint is gone. Of course the wound hurts but it is a positive pain. Before the pain was a negative pain – getting worse and worse. What I feel now is a healing pain – so it's much better."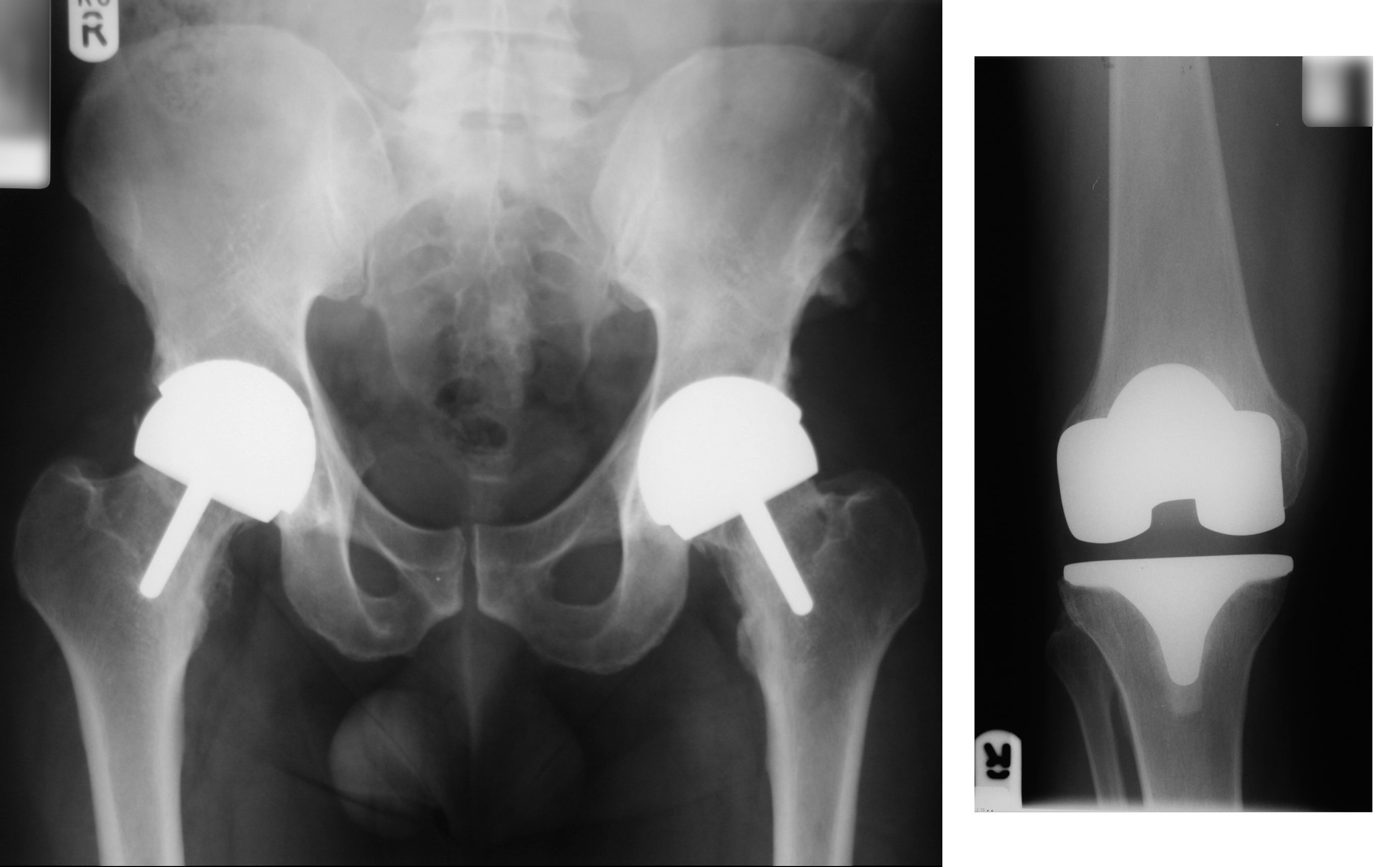 It was clear to see that Wagner was in good spirits, singing and laughing while walking up and down the hospital corridors on his crutches. He once again had only good things to say about his surgeon and his colleagues. "Mr McMinn's team is brilliant. From the reception to the surgeons to the physios – everyone involved. It's such a wonderful experience being here."
Once his right knee has fully recovered and when his left knee also requires surgery, Wagner has his eye on completing the full McMinn set. "Before Mr McMinn, there was no perfect Hip Replacement – and I've got two – and there was no perfect Knee Replacement – now I've got one and soon I'm going to have the other one."
To read more about the Birmingham Knee Replacement, click here.