Video Testimonials
Ian Cheal – End-2-End with Birmingham Hips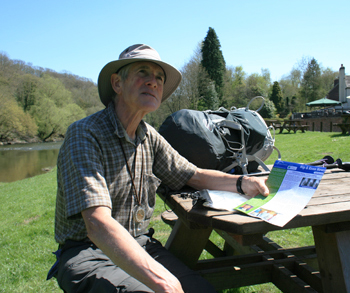 Sussex based Ian Cheal has embarked on the remarkable End-2-End walk from Land's End to John O'Groats, helped along the way by his two Birmingham Hip Resurfacings (BHRs). "Everything's gone well and the walking has been absolutely great!" says Ian, currently a third of his way through the 1200 mile journey.
When thinking back to 2001 before his first BHR, Ian concedes, "I was getting pain in my hip and I couldn't go walking day to day, it got worse and I couldn't sleep." Recommended by a Consultant Surgeon friend, Ian went to see Mr McMinn to discuss the idea of hip resurfacing and "it proved to be totally successful!"
As a keen and experienced walker, when considering lengthy the walk Ian decided: "I was 70 this year and I thought if I don't do it now I never will." Whilst undertaking the journey by mostly himself, he has often been joined up with by friends and family at different stages of the walk.
Starting at Land's End, Ian walked up the South West Coastal path to Barnstaple, before heading over Exmoor and through the Quantocks. Soon he had passed the Mendips and was on the Offa's Dyke footpath on the Welsh border before walking through Shropshire, passing the historic Ironbridge – where he stopped off for a quick video interview.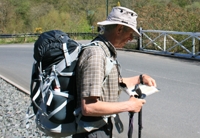 Despite mostly staying in hostels and B&Bs, Ian has camped from time to time and is carrying a heavy backpack throughout the trip. His luggage includes tent, sleeping bag, dried food, water, pots and pans, clothes and anything else he will need during the 84 day jaunt.
Ian's expedition hasn't been without the odd hiccup though, laughing as he recalls being attacked by a dog. "It's been a tremendous experience, being able to walk so far, knowing that my hips are up to it. I have every confidence these hip resurfacings will see me through," proclaims Ian.

The End-2-End walk was always a goal of Ian's, however to make it all the more worthwhile he has also been raising money for three charities, he says: "They have a social content with a Christian aspect, helping people who need it most, like the homeless."
You can follow the rest of Ian's walk on his blog, where each day he uploads a couple of photos from his trip.