Norman Gidney underwent bilateral Birmingham Hip Resurfacing (BHR) surgery performed by Mr McMinn in 1997. Here is his story…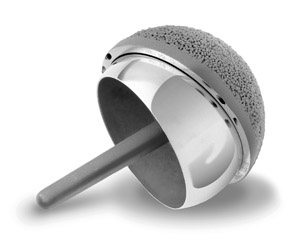 I wore my hips out playing squash five or six days a week for over twenty five years on a court I had built at my own home. I had to give up at the age of sixty five because I could not walk more than a hundred yards.
At sixty seven years of age, both hips were very badly worn which caused cause me to walk with a twisted back creating serious additional spinal pain. My hips were resurfaced by Mr McMinn five days apart some fifteen years ago.
For two years before the operation I was suffering psychologically from debilitating pain medication, but after one week on crutches and one week with a walking stick I have since walked unaided with not an ounce of pain – and no medication.
I am 82 years old and because of the bilateral hip resurfacing I was able to continue in my business for another fifteen years and now enjoy my retirement playing golf.
If the cost of the operation was one hundred times more than it was, it would still have been the best investment I have ever made.