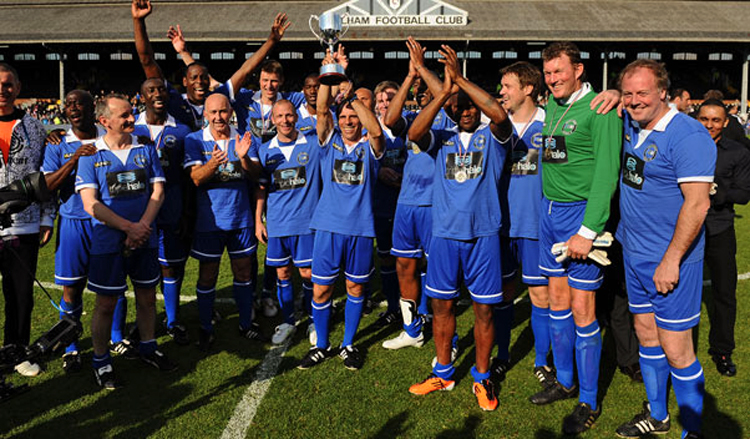 Broadcaster & Ex Footballer Pat Nevin's BHR Story…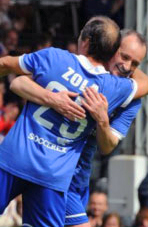 I started getting twinges just as I finished my football career aged 36. I had heard of Mr McMinn through the PFA and after seeing him he suggested I come back when 'I couldn't finish a round of golf!' Actually my left hip finally went during a game of 5-a-side football soon after and I had no worries about getting myself down to Birmingham. I have had many operations because of my 19-year football career so I was very relaxed about the procedure, though I decided not to look at Mr McMinn's surgical footage on the internet beforehand, what was the point of that?
There was remarkably little pain a day or so after surgery and the pain relief medication was always on tap anyway. One week after the operation I was back working, doing commentaries, though that was probably inadvisably quick. There were no long term negative effects and soon enough I was walking then running and jogging. Two years later as expected and as advised the right hip packed in as well and it was off to Mr McMinn again.
This time the procedure was even easier, in fact I can't really say I had any particularly noticeable post operative pain at all. Fast forward a year and I was running 4/5 times a week for 30 to 45 minutes. Now I play football and the only thing I make sure is that I try to run on grass not concrete – it is just too stressful on all the joints. Now a 90 minute game of football with ex pros is not a problem at all.
One or two important pointers I would underline, I have noticed a big difference by losing 10lbs in weight, the load is much reduced and I fairly float over the surface these days.
Also a little bit of work powering up the thighs with sensible weight regimes once fully recovered has helped hugely.
So here I am a decade later, pain free, running, jumping and kicking happily. Long may it last! It is fantastic to get your old life back.
In Spring 2013 Pat featured in Hip & Knee News, you can download the newsletter here.
NB – Pat recently took part in the SAHARA GCC London Legends Cup at Craven Cottage, the highlights of which can be viewed in the YouTube video below. You can also read what Pat had to say about the game here (towards the bottom of the page).