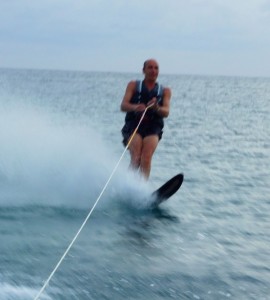 Chartered Surveyor Max and his BHR experience…
When I had my first hip done in 1999 I had spent the previous 5-7 years in serious discomfort to the point of not being able to participate in any activity whatsoever. Having played a lot of sport to a competitive level and with young children this was, as you can expect, extremely frustrating to say the least.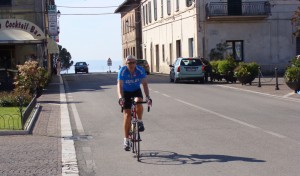 I found Mr McMinn a breath of fresh air to all other consultants I had been to – all of whom had told me I was too young (40) to have a hip replacement and to grin and bear it for a few more years until reaching a suitable age. I had both hips done (the right in 1999 and left in 2001) and the improvement was evident from the moment I got out of bed after the op.
Since the operations I have water skied, snow skied, cycled over most of Europe, played tennis, squash, golf, cricket and done a lot of walking (see photos). None of this would have been possible without the "Birmingham Hip Resurfacing". I have recommended 3 friends to have the BHR with Mr McMinn and all have been as happy as I am with the results.
My hips have now been in for a cumulative 25 years and I am confident they will be there for another 25 (as long as I am!).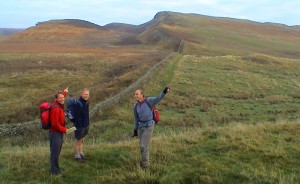 In short, the operation and Mr McMinn's expertise completely transformed my life.
I am especially grateful for the way it has allowed me to do all sorts of activities with my children which would simply not have been possible without the hips.