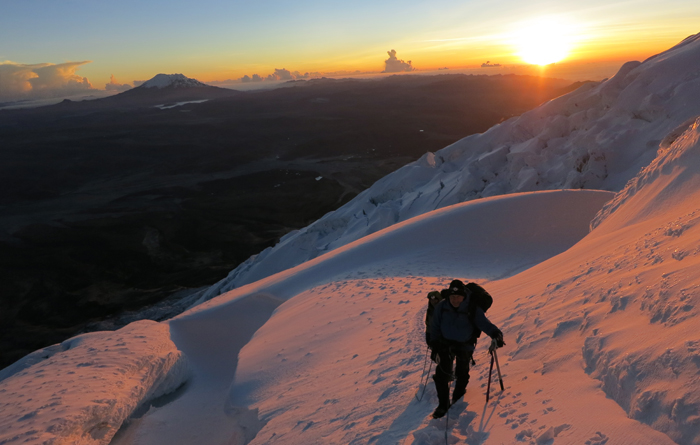 Anthony's Birmingham Hip Story…
I am a businessman whose 43-year career has almost entirely been spent living in Asia but travelling constantly around the world. Sports ranging from running, tennis and golf to skiing and mountain climbing are an important part of my life.
After many years of discomfort in the right hip area, I was diagnosed in late 2010 with advanced osteoarthritis. At first I tried to manage it with plenty of physio and pool exercises but it suddenly worsened and I started to look around for the hip replacement that would best suit me.
At my age, then 63, I had lots of friends who'd had their own hip replacements so I got plenty of helpful advice to consider. The great majority had total hip replacements but a couple of good friends, knowing my enthusiasm for sports, recommended the BHR. After meeting several surgeons including Derek McMinn, I felt the right solution for me was the BHR and arranged the operation for mid-December 2011.
After 6 weeks, following my instructions from the McMinn Centre, I was swimming daily whenever possible. I hadn't swum much in recent years but I found I enjoyed it and it certainly seemed to help strengthen the hip area. I also moved into a physio programme as well.
In late February some 10 weeks or so after the operation I was able to join in a charity hike which I have supported for years, doing the shorter (12k) course this year but with no ill effects. By April I was ready for some snow shoeing and gentle skiing.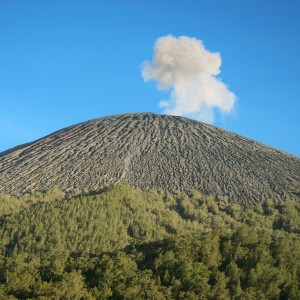 By August I had recovered my fitness to a reasonable extent and I was ready to try the hip out on a climb. I chose a relatively steep volcano named Mount Semeru (3,676 meters) in East Java, pictured here.
In October, 10 months after the operation, I headed to Ecuador where with 2 companions I climbed 6 mountains in 12 days.
This included Cotopaxi (5,900 meters), shown above as the dawn breaks on the day of our ascent and Chimborazo (6,300 meters). Chimborazo in particular is a tough climb, relentlessly uphill. I was certainly slower on that mountain but I put that down to my advancing years (just short of my 65th birthday at the time) and the new hip held up very well indeed.
The picture below shows me with my guide and good friend, Romulo, at the Whymper summit of Chimborazo. This has an unusual claim to fame. If you stand on the top of Chimborazo, because of the equatorial bulge, you are actually at the furthest point on earth from the centre of the earth!
I am very grateful to Derek McMinn and his team both for fixing me up with the new hip which is working well and also for giving the encouragement to go out again and enjoy all those activities which are so important to me.
<Back to Joined@theHip Homepage